Circular Digital DMX RGB LED NEON FLEX is Wilgex 's patent newest design, and Circular DMX RGB LED NEON FLEX opens all the environment where fragile glass neon can not be used.
Flexible LED Neon Rope can be cut into any length and bent into different shapes based on your practical need of using.
In order to get more vision effect for the appearance, rich color changing, please see the video as below:

Introducing the newest revolution in replacement glass neon technology. Our premium digitally addressable RGB Neon Flex can be made to display millions of colour combinations. Pair with our digital controller to create incredible effects.
Its possible applications are as flexible as the product itself. Circular DMX RGB LED NEON FLEX is made by filling flexible plastic tubes with highly-luminous LED lights.
Neon Flex looks better than glass neon - and it opens all the environments where fragile Glass Neon cannot be used. As the name suggests, it is highly flexible. The maximum run possible is 25 meters.
Circular DMX RGB LED NEON FLEX is widely used in various kinds of commercial and residential lighting project, welcome to visit Wilgex, we are sure it is one of the reliable neon flex supplier for your choose.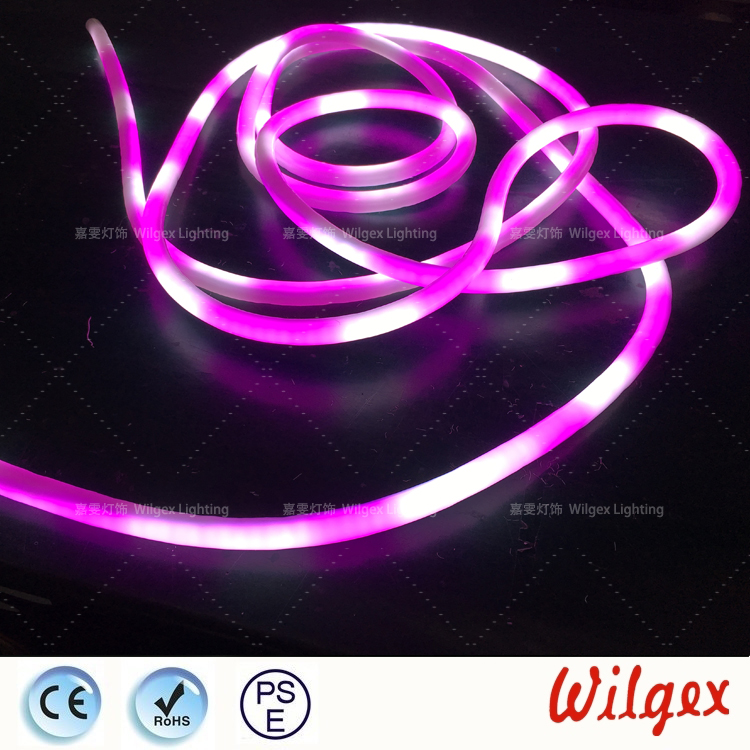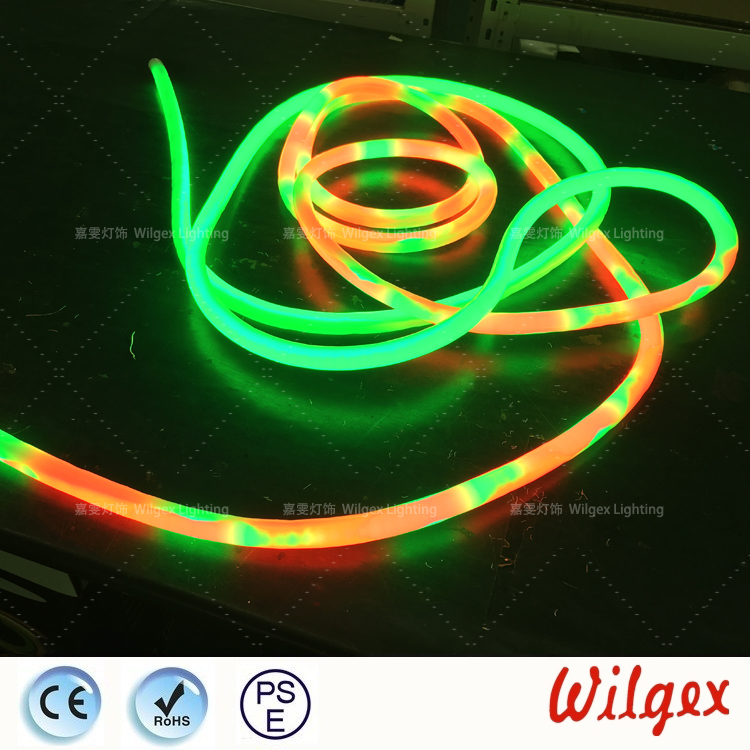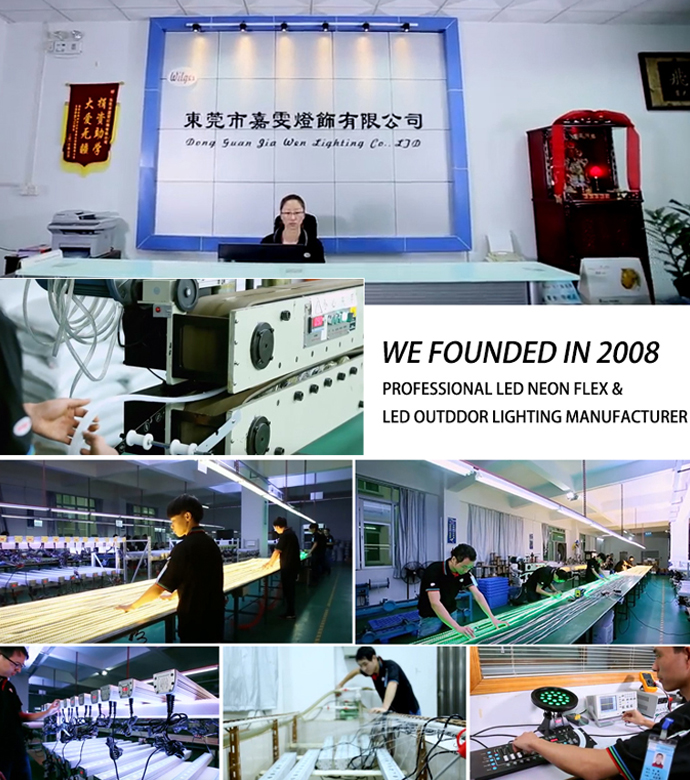 Wilgex will provide you a total solution for all your customized requirements of your LED Neon flex projects.
Wilgex is a professional LED neon flex & LED outdoor lighting manufacturer and exporter.
It is comprised of both highly experienced lighting professionals and technicians. As well as young and forward-thinking staff.
At Wilgex, our core competency is innovative designs and marketable product choices.
Utilizing modern technologies to inspire and challenges us, and to improve our production capabilities.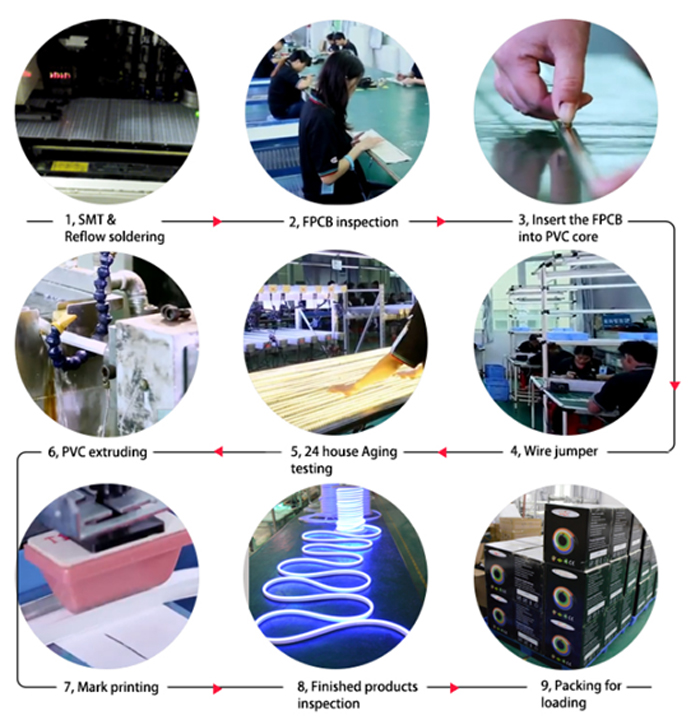 #1, Striking and Unique Accent Lighting for building outline

#2, Overall Luminous Effect with High Brightness

#3, Specilized PVC extrusion make it UV, flame and chemical resistant and IP68 rated.

#4, Can be safely located outside even in salty envioronments, on the boat/yacht or by the sea

#5, Easily to be installed at different surface material with a special track


#6, 24V Low Volage, Low Heat Dissipation and Durability

#7, Flexible, Anti-broken and Extremely Safe


#8, Cut into any length and Bent into different shapes/patterns/text

#9, Excellent flexibility, can be bent arbitrarily and tailored easily for any ads signs and DIY board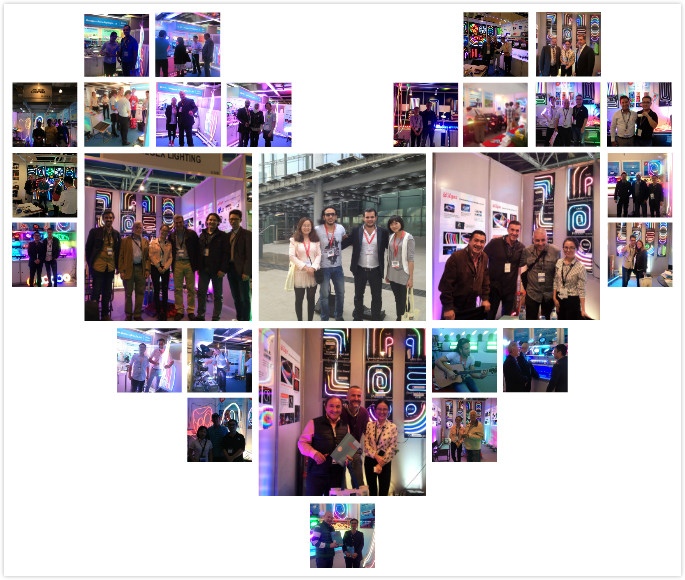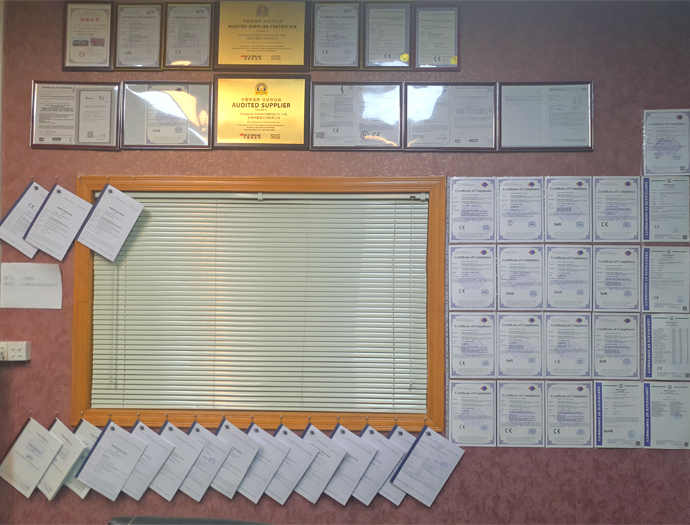 1, Copyright of computer software- LED decorative flex editing software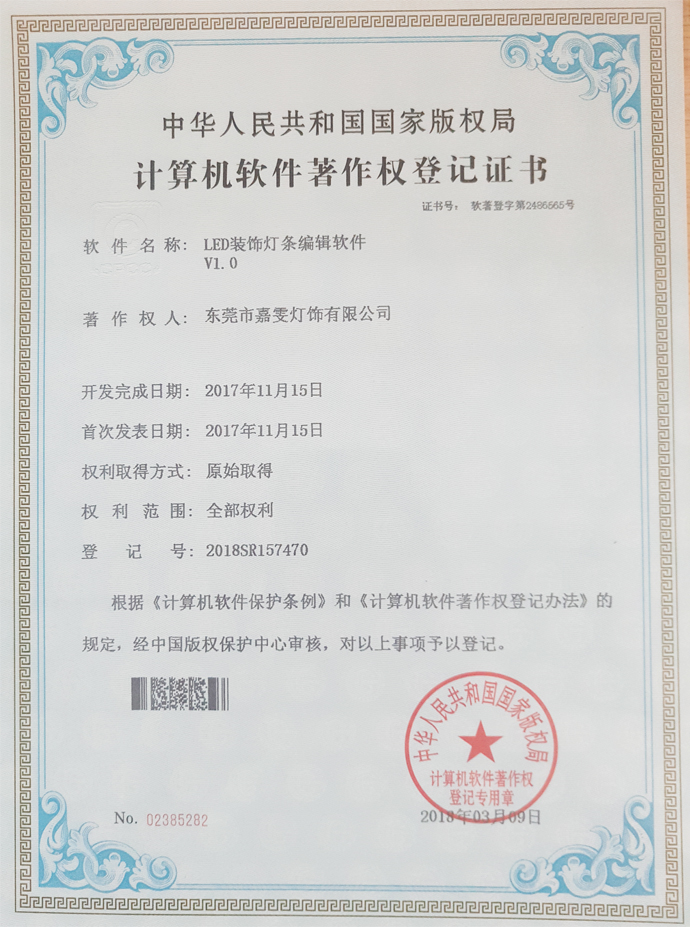 2, Copyright of computer software- LED module design and management system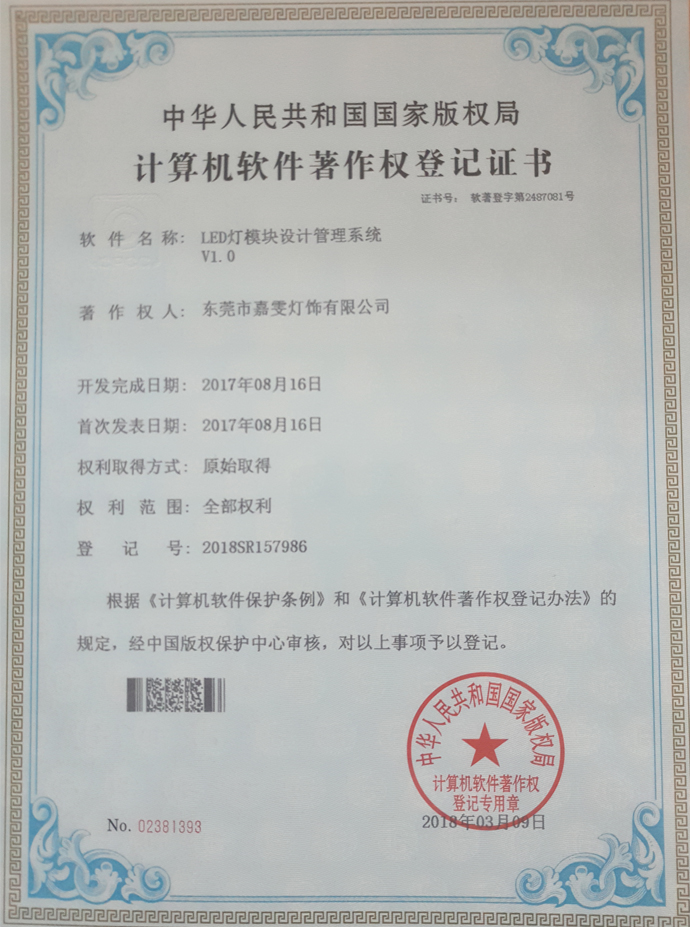 3, Copyright of computer software- LED module processing management software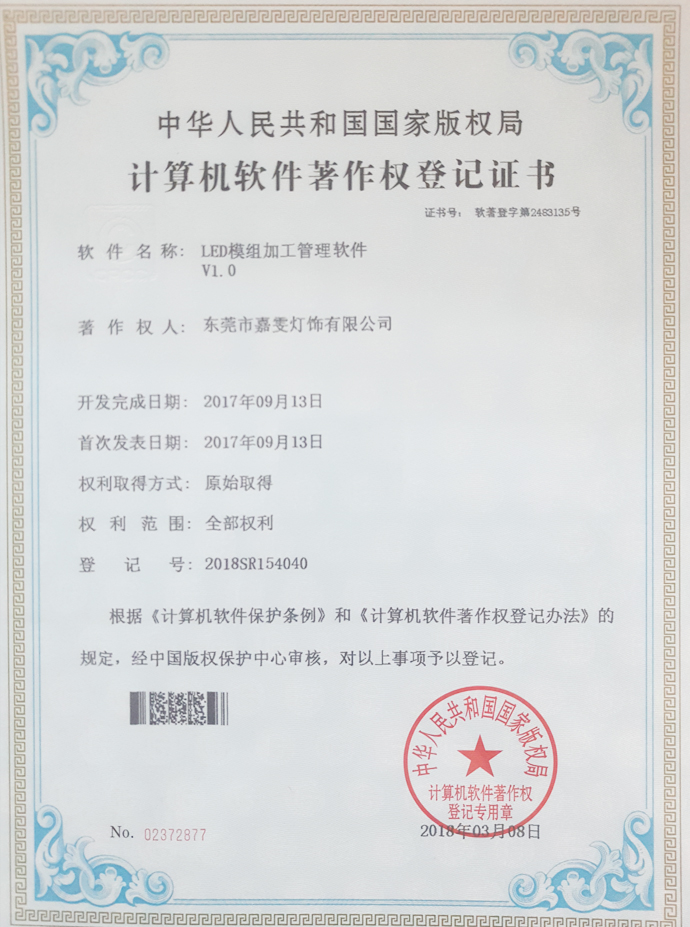 4,Copyright of computer software- LED neon flex lighting effects editing software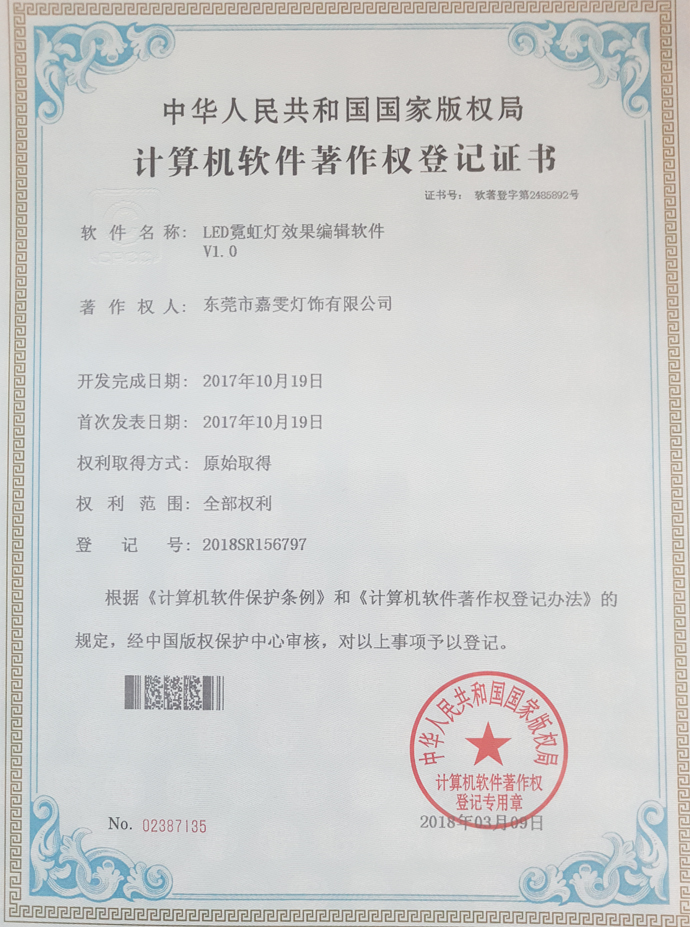 5,Copyright of computer software- LED tube online sales system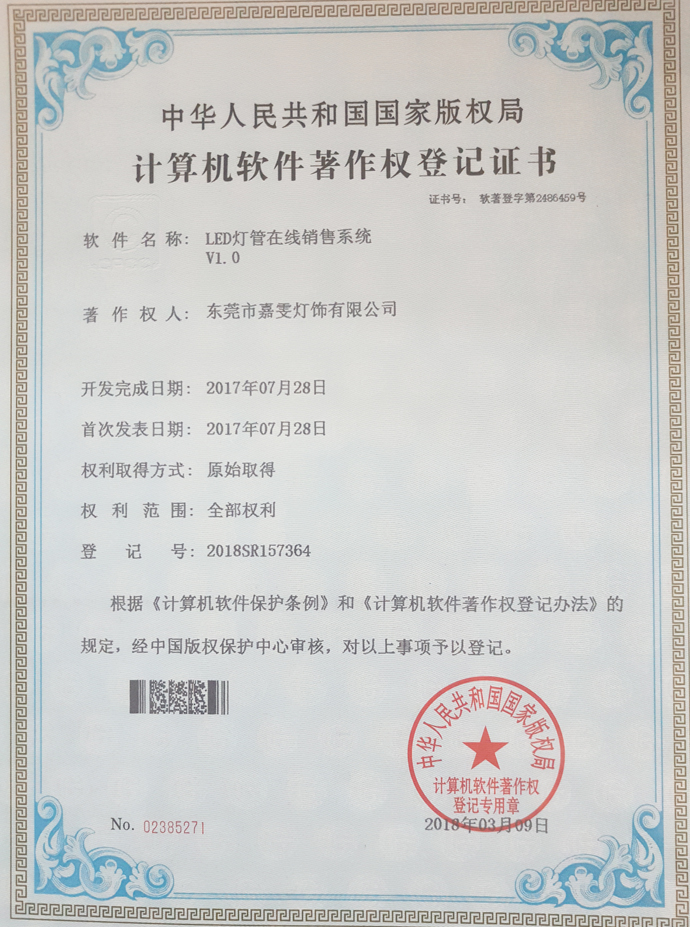 6,Copyright of computer software- LED tube production and management software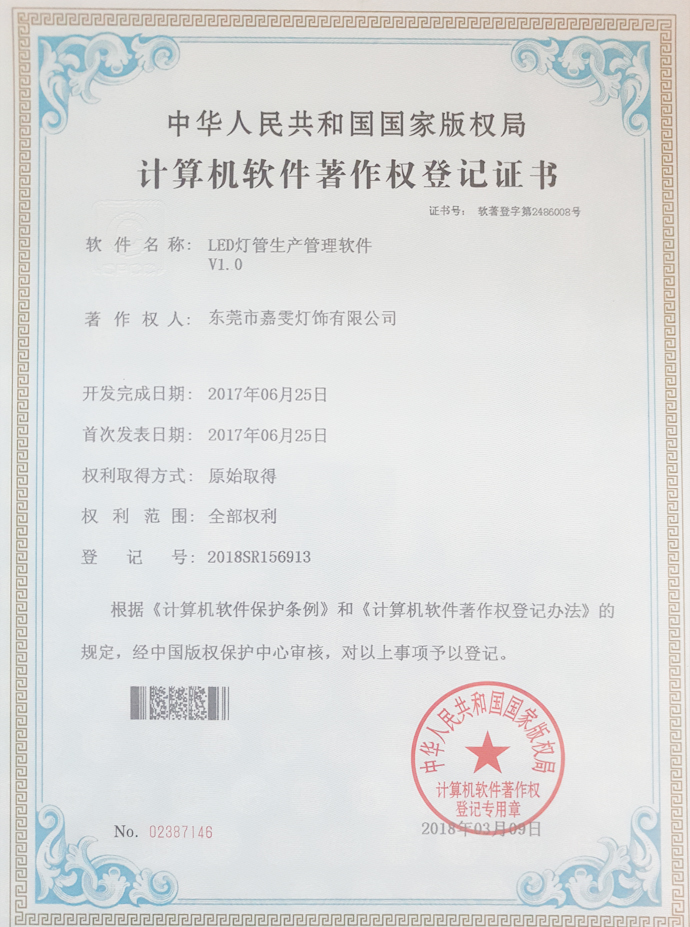 7,Copyright of computer software- LED wall washer fault diagnosis system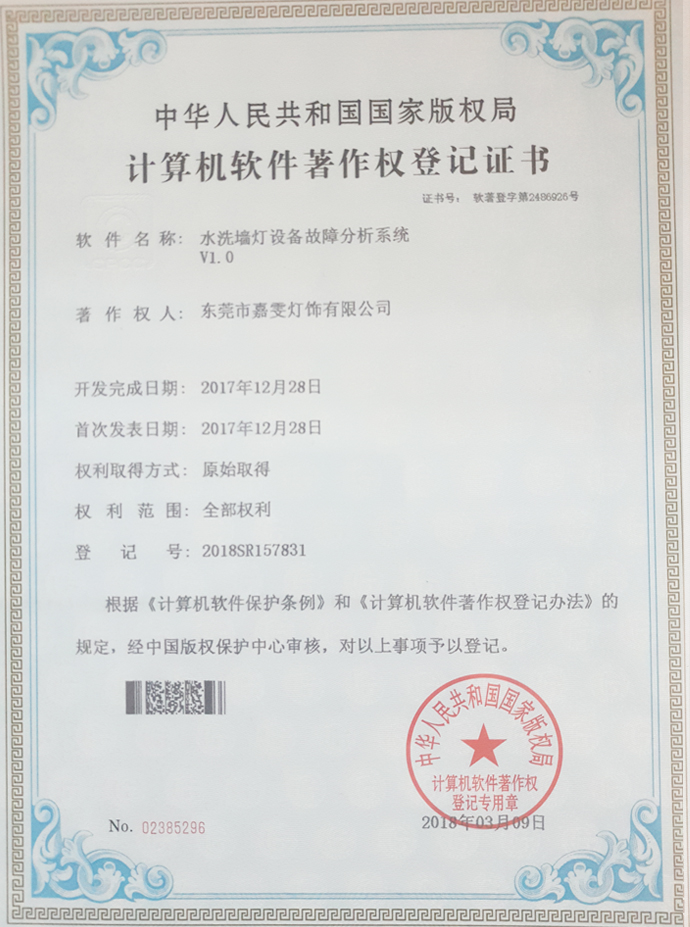 8,Copyright of computer software- New-type LED tube inventory management software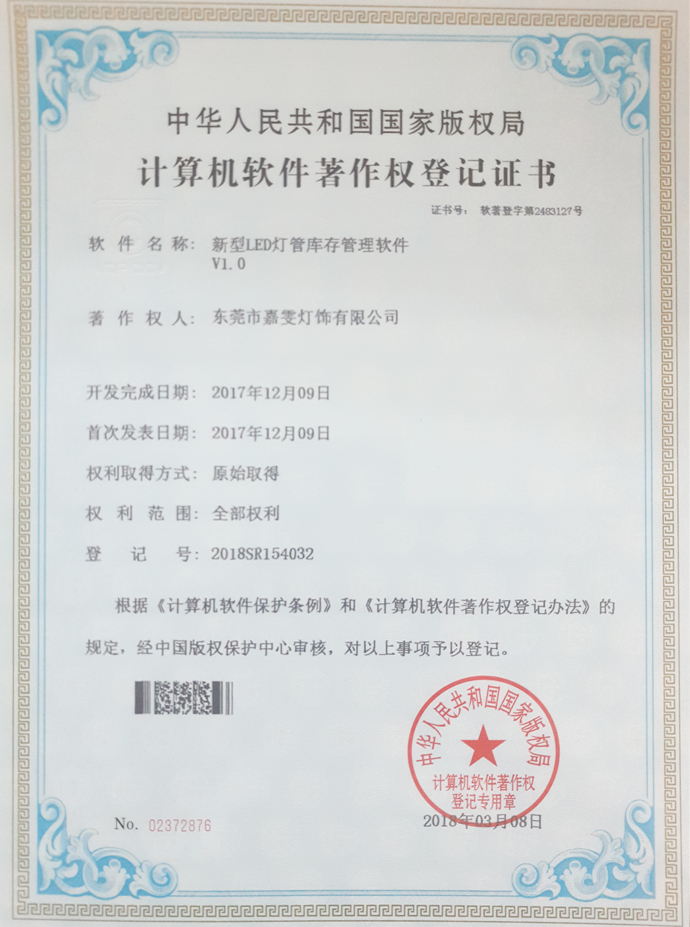 Kategorije izdelkov : 360 Degree Circle LED Neon Flex